Recently, BOE has innovatively developed the active drive MLED transparent display product with ultra-high transmittance, its transparency is more than 65% and its luminance is more than 1000nit, and the overall performance ranks the leading level in the industry.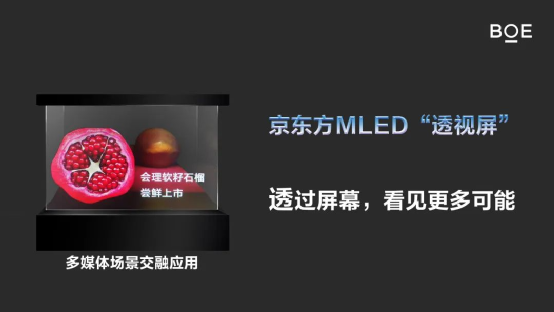 According to official sources, the "MLED see-through screen" is based on a series of innovative technologies such as pixel circuit optimization process and pixel structure optimization. At the same time, combined with the innovative structure of transparent area and optimized routing design of shading area, the diffraction is reduced, and the transmittance of transparent area is increased to more than 90%, and the overall transmittance is more than 65%. The high transmittance design allows a "behind the scenes" physical display all could be seen.
In addition, the "MLED see-through screen" also adopts a new pixel structure optimization design scheme, which can significantly improve the backplane opening rate. Based on the innovative pixel transparent area design, the film transmittance of the pixel transparent area is optimized, and high light efficiency is achieved under the premise of ensuring high charging rate and high uniformity of the backplane. The display luminance can reach more than 1000nit, and it achieves 100,000:1 ultra-high contrast based on pixel-level luminance control.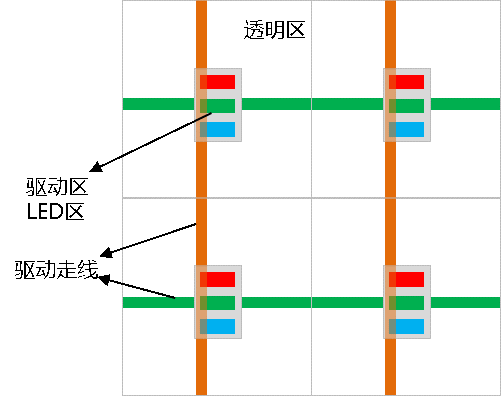 Innovative structural design of the transparent area
At present, the vehicle display is developing in the direction of larger screen, higher definition, more narrow border, more interactive, multi-screen, multi-screen integration, and diversified forms. Traditional LCD screens are encountering the challenge of more advanced LCD screens. New display technologies such as more advanced LCD screens, OLED Mini LED transparent screens are gradually penetrating into the vehicle display market, and different display technologies are beginning to differentiate.
In the era of intelligent cockpit, BOE transparent display has excellent display picture quality, more powerful multimedia interaction and physical display effect. In the future, it can be extended to vehicle HUD, car rear window advertising, side window and front window interaction, sunroof display, etc.
At present, BOE has developed transparent display related applications in the field of automotive intelligent cockpit, such as: AR-HUD, window dimming glass, etc. MLED may havegreat prospects in these areas.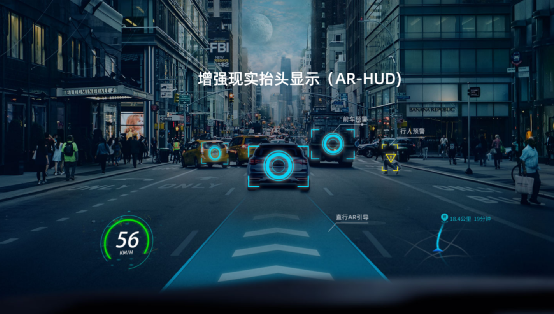 The AR-HUD introduction developed by JiangCheng is taken from the official website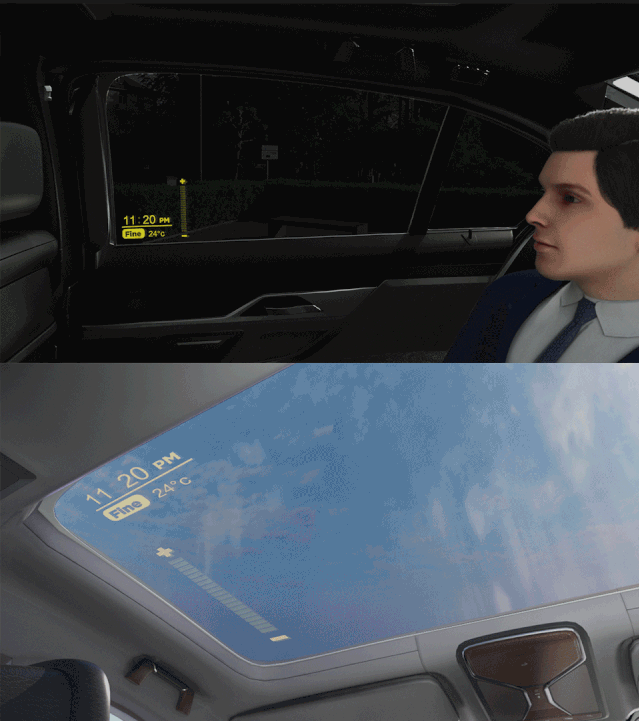 BOEs' window dimming glass
Source: 智能汽车俱乐部 Official account
RayClouds team has also made innovative discoveries in the measurement of intelligent cockpit and vehicle display. We launch INTELLIGENT COCKPIT OPTICAL MEASUREMENT SOLUTIONS to optimize product quality and productivity efficiency for related display equipment manufacturers.