The demand for multi-information interaction brought about by the development of automotive intelligence has prompted a new wave of innovation in vehicle optical segments such as vehicle HUD and intelligent car lights. With its unique advantages in the three major application fields of light display, light illumination and light connection, vehicle optical technology brings richer visual experience and efficient information transmission to the intelligent cockpit.


Vehicle optical technology is applied to the information interaction between vehicles and the outside world, and is an intelligent interactive system that can realize the coordination of optical information between people and vehicles, covering system software, application software and hardware units.


The application of this vehicle optical technology not only improves the safety and intelligence of automobiles, but also promotes the trends of "dashboard in HUD style", "car lights in intelligent style" and "vehicle display in light field style". In the future, intelligent vehicle light will be an important part of the evolution intelligent of automobile, and the automobile industry has a great demand for optical technology.
AR-HUD:
Compared with C-HUD and W-HUD, AR-HUD has a larger field of view and a longer imaging distance, and can directly superimpose the display effect on the real road surface to achieve spatial integration and accurate alignment between virtual and real, which has a broad application space in the future automotive field. The imaging of the head-up display system should ensure that the projection information is clearly visible in the driver's position, ensure that the position, color, luminance, and clarity of the projected image are correct, and ensure that it can be distinguished from the surrounding environment to avoid disturbing driving or distracting the driver. Using RayClouds imaging colorimeter that equip with electric focusing lens, the measurement and analysis of the image quality of AR-HUD can be realized.
Intelligent Car Light:
From the previous single-function product that guarantees night driving safety and warns vehicles, the car light gradually evolves to the role of the vehicle information data output carrier, realizing the role upgrade from "function" to "intelligence". DLP digital projection headlights will gradually develop into one of the mainstream solutions for future intelligent car lights, including but not limited to transmitting car lights language, pedestrian reminder smart light navigation, wide light blanket guidance and intelligent light moving with the eyes, promoting the development of human-vehicle interaction scenarios. In the development process of pixelation, intelligence and laser, the status of intelligent lights as the main force of night lighting has not changed, and it is still the basic requirement of intelligent car light production design to avoid blind areas in the visual field caused by glare and far-light from lighting; The clear and smooth interaction of road graphics projection is the main highlight to show personalization and attract users to pay for it. RayClouds imaging colorimeter is designed for high-pixel, high-resolution measurement analysis of patterns projected by intelligent car lights. The optical parameters such as luminance, uniformity were obtained by image analysis and optical algorithm calculation, which provided sufficient data for the performance optimization of the mass production car lights and ensured that the measured lights meet the automotive standards.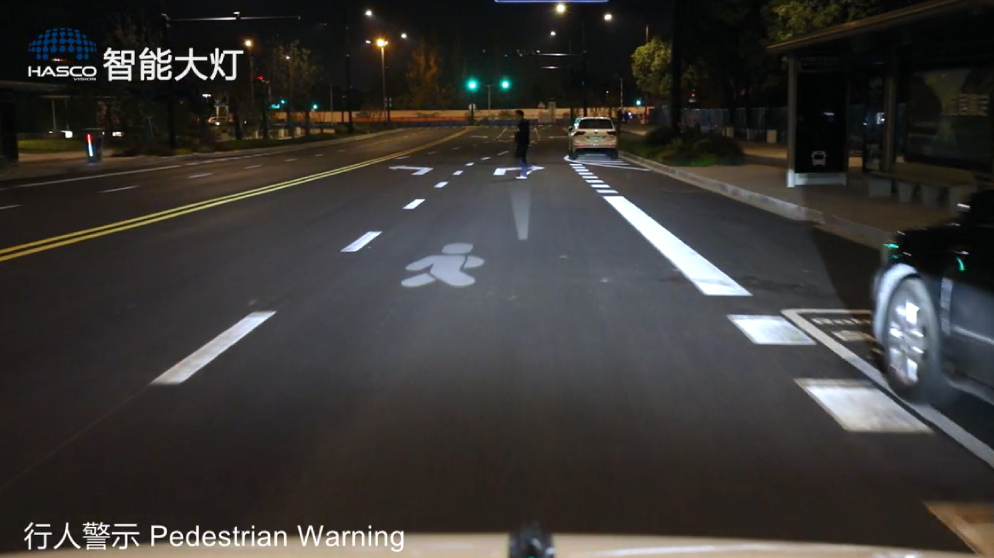 Photo credit: Web
Electronic Rearview Mirror:
The emerging electronic rearview mirror can solve the problem that the traditional rearview mirror outside the car is not easy to see clearly due to fogging or being blocked in rainy days and nights. Electronic rearview mirrors are very important for providing real-time road information, their screens are noisy, color is not correct, the picture is not smooth enough, and the viewing angle is biased, etc. will lead to safety accidents. The RayClouds VA-60 Fast Viewing Angle Analyzer features a ±60° viewing angle cone lens that measures the all-round angular distribution of various displays and luminescent materials,, providing accurate and fast measurement results over the entire viewing angle. RT-200A Response Time Analyzer is equipped with high-sensitivity PMT sensor, which has the characteristics of low noise and high sensitivity circuit design. The optional DM series measurement platform is for MPRT (Moving Picture Response Time) measurement. We aim to provide high-precision measurement data for optical characteristics such as grayscale response time, moving image smearing time, and flicker of the new display.
It is an industry direction that rich in exploration value to lead the future travel mode of cars through vehicle optical technology. RayClouds will provide customized optical measurement system integration solutions according to users' relevant application requirements and actual production environment.
Four Steps to Customizing Measurement Solutions
Consultation: If there is a research demand for new product optical measurement, a free optical measurement technology solution is provided according to the requirements of the development project.
Design: Accurate research suggestions on optical indicators are given for the intelligent car lighting interaction, AR-HUD display and other optical devices to guide the establishment of reasonable development and design standards.
Testing: Perform measurement and analysis for products.
Evaluation: Accurate and quantitative evaluation of measurement data is carried out to verify the rationality of optical design and guide product optimization.

Academician Ding Wenhua of the Chinese Academy of Engineering pointed out that enabling intelligent vehicles with vehicle light technology requires scientific, theoretical and data-based human factors project research, and formulate general and safe standards to create a vehicle optical ecology. Based on the standard measurement solutions used in the industry, we actively promote the mature application of intelligent vehicle optical technology, and enhance the personalized digital experience of human-vehicle interaction.