The built-in splitter is used to connect the optional built-in spectral analysis module to provide the luminance meter function with a single point spectral radiation;
The accuracy of imaging colorimeter is improved to the level of spectroradiometer by automatic calibration;
Spectral analysis data for spectroradiometers are also provided.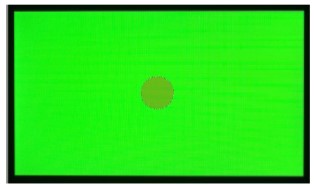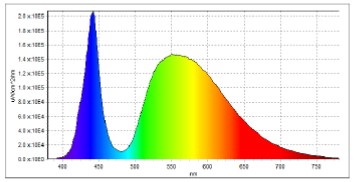 Specification of Imaging Colorimeter
Wavelength Rang

350-1100nm

Spectrum Resolution

1nm

Signal to noise ratio

150:1

AD

16bits

Exposure Time

3mSec~24Sec

Measurement Function

Luminance,CIE1931 & CIE1976,CCT,Dominant wavelength
Peak wavelength,Display index

Luminance

Measurement range

0.1 to 100,000cd/m2

Accuracy*¹

±3%

Repeatability(σ)*¹

±0.5%

Chromaticity

Standard Illuminant A

±0.002

Repeatability(σ)*¹

±0.0003

Interface

USB
*Measurement of luminance and chrominance measurement is based on RayClouds conditions (using 1000cd/m2 standard light source, LED backlight, 6500K LCD display).
*Specifications and appearance are subject to change without prior notice.